"The course was very helpful, and I particularly enjoyed the case studies, role-playing and scenarios. The examples were perfectly adapted to our realities! "
These were the concluding words of one of the participants, Managing Director of a microfinance institution, at the end of a training workshop on the theme of "Leadership and performance", held on 6 June 2023 in Cotonou, Benin.
The training was organised as part of the Technical Assistance Programme to EIB's Financial Operations in West and Central Africa, in partnership with Making Finance Work for Africa (MFW4A) and with the support of the Association Professionnelle des Services Financiers Décentralisés (AP SFD) in Benin.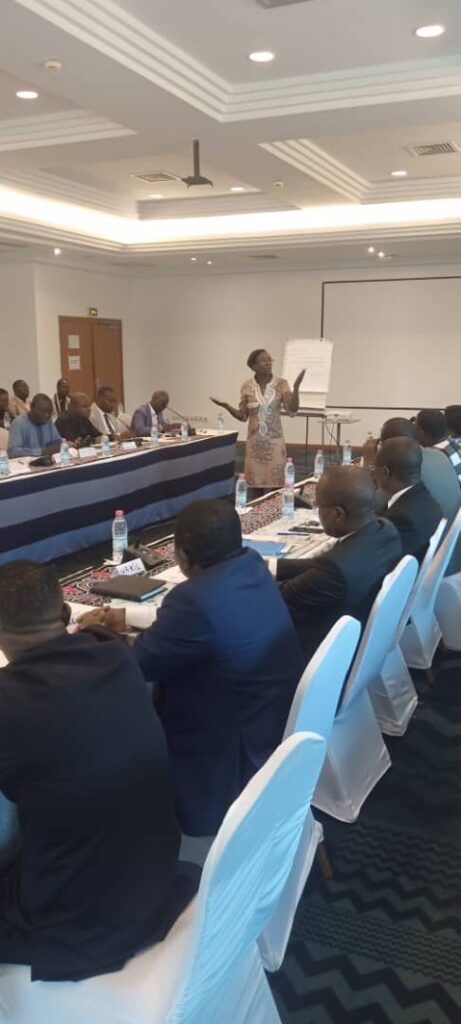 Following introductory remarks by Laurent Nicolaï of the EIB and Ignace Dovi, Managing Director of the AP SFD, and a presentation by Vital Finance of its experience with the EIB, the workshop got underway. Topics covered included the different types of profiles under pressure and how a leader can coach his team according to these profiles, types of management according to circumstances, as well as the importance of finding a balance between managing human relations and the demands for performance and meeting deadlines. The workshop drew particularly on the practical experiences of the executives present, stimulating exchanges between participants.
The 43 people who took part largely expressed their satisfaction with the relevance of the workshop, recommending that more training courses of this type be organised, over longer periods.
A short presentation of Afrexim Bank and MFW4A at the end of the workshop also gave participants the opportunity to find out more about these two entities and their services.
.