Mission:
Building capacity for the financial sector and MSMEs in West and Central Africa
Vision:
The EIB virtual academy platform aims at:
Offering online resources for local financial institutions, training institutions and MSMEs
Connecting financial institutions and high quality training providers
Promoting TA activities carried out by EIB  in the region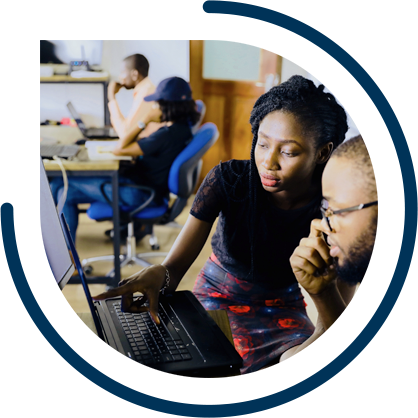 Technical Assistance Programme
The "Technical Assistance Programme to EIB Financial Sector Operations in West and Central Africa" aims to promote responsible financial inclusion of the West and Central Africa Region populations in order to reduce poverty, encourage entrepreneurship and increase stability.
The Programme aims to improve the quantity and quality of financial services on offer to final beneficiaries / clients currently unserved or underserved by the traditional financial sector. Activities: The programme is structured into three components: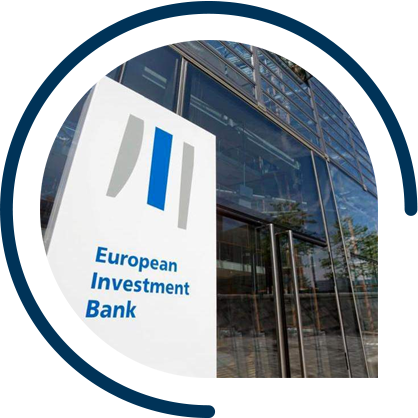 The European Investment Bank is the lending arm of the European Union. The EIB is the biggest multilateral financial institution in the world and one of the largest providers of climate finance.
Since its establishment in 1958, the EU bank has invested over a trillion euros. While climate action is a part of everything EIB does, its activities focus on the following priority areas: climate and environment, development, innovation and skills, small and medium-sized businesses, infrastructure and cohesion.
The EIB works closely with other EU institutions to foster European integration, promote the development of the EU and support EU policies in over 140 countries around the world.
The EIB focuses on private sector development and vital infrastructure as its core priorities in sub-Saharan Africa, the Caribbean and the Pacific. Its activities are carried out in line with the EU Agenda for Change and the Sustainable Development Goals, and it supports the EU's New Consensus for Development, which is also based around these focus areas. On the ground, this means it can reach many kinds of operation, and more people than may be expected.
For further information on the EIB and its activities:
www.eib.org
In line with the objectives set out by the international community in the United Nations (UN) Millennium Development Goals, as well as the European Consensus on Development, EIB's overriding aim is to support projects that deliver sustainable economic, social and environmental benefits whilst ensuring strict accountability for public funds. It finances operations across Africa, the Caribbean and the Pacific (ACP) through the ACP Investment Facility, a revolving fund, in addition to its own resources. EIB's role goes beyond lending and includes EU grants, subsidies and technical assistance.
Within this framework, the EIB has either put in place or is currently planning a number of intermediated credit facilities to cover the financial needs of micro, small and medium sized enterprises in West and Central Africa through approved local financial intermediaries. The Beneficiary Institutions are financial institutions based in West and Central Africa, and include (i) banks engaging in financing microenterprises and SMEs; (ii) banks engaging in financing MFIs (iii) regulated microfinance institutions and (iv) microfinance investment vehicles (MIVs).

IPC-International Projekt Consult GmbH, a German consulting firm, has for the past 40 years worked alongside international financial institutions, development agencies, and visionary businesses to deploy financing tools to address our world's most pressing issues including access to finance, climate change, youth employment, and sustainable agriculture.

Horus Development Finance is an independent French consulting company providing support to donor agencies, government and financial institutions and actors that are involved in development, in all fields related to inclusive finance: access to financial services, microfinance, digital finance, MSME finance, rural and agricultural finance.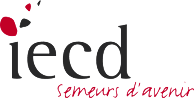 IECD: Institut Européen de Coopération et Développement is a French NGO that supports human and economic development through training to improve access to employment for young people and access to entrepreneurship in different regions of the world, including sub-Saharan Africa.