About the course:
Along the investment cycle with international funders, financial institutions (FI) may face challenges to fulfil accurately KYC requirements in a timely manner. This can create a lot of back and forth between the investment officers and the FIs, which ultimately delay the whole investment process as well as the disbursement of the loan.
This course has been created to address the following issues that are likely to occur during the due diligence process:
FIs often underestimate the importance of anticipating and being internally prepared to comply with the international funder's KYC requirements;
FIs lack internal procedures to ensure the existence, compliance, accuracy, and up-to-date checklist of official documents relating to the KYC process (organigram, shareholder structure, proof of registration, etc.);
PFIs lack knowledge and expertise on how to correctly fill official KYC documents (Wolfsberg questionnaire for instance).
It is in this context and within the framework of the European Investment Bank (EIB) TA Financial sector programme for West and Central Africa, an online training course has been created to walk the FIs through the KYC process, the documents checklist, provide them guidance on how to identify key persons and beneficial owners, and offer them online tutorials that will help them better fill the KYC questionnaires. The course is made of 4 modules totalling about 1H30 of self-pace learning and a final test.
This course is for you if you are:
Compliance officer;
Partnership manager;
Person in charge of partnership with donors;
Human Resources Manager;
Legal Officer.
In a 1h30 you will:
Understand the importance of preparing and anticipating the KYC processes;
Be able to create a complete and accurate ownership and control chart of his/her own organization, including the Ultimate Beneficial Owners;
Be able to understand and complete the Wolfsburg questionnaire;
Be able to identify key persons;
Be able to formalize and create an internal documents check list along with the necessary processes for update if needed.
You will get instant access to 4 modules featuring HD explainer videos/ Tutorials and other free resources.
Module 1: Introduction: Challenges faced by financial institutions (FI) with regards to KYC – KYC Ground rules- Evaluate your knowledge with a short quiz.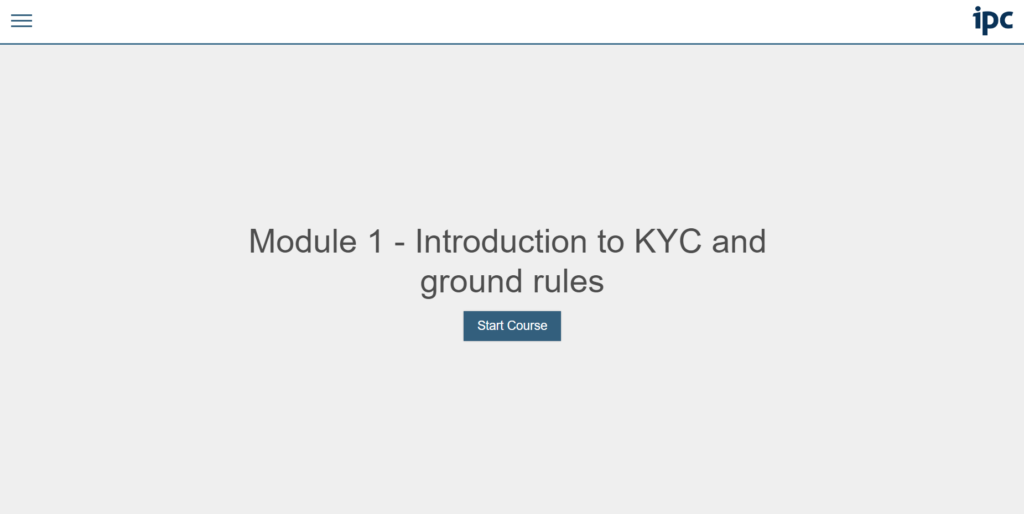 Module 2: Ownership and control structure, UBOs: UBO identification, Ownership and control structure, Self test.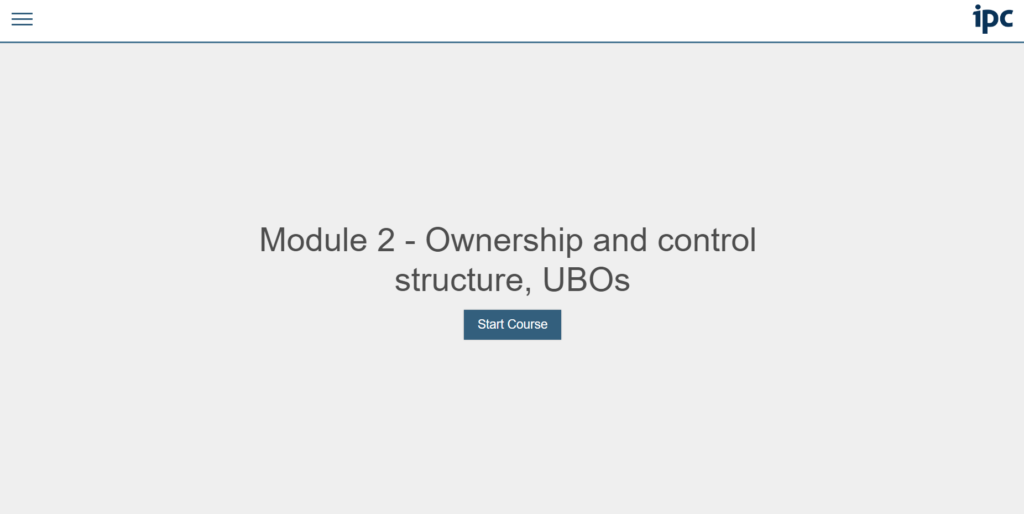 Module 3: All you have to know about the Wolfsberg questionnaire.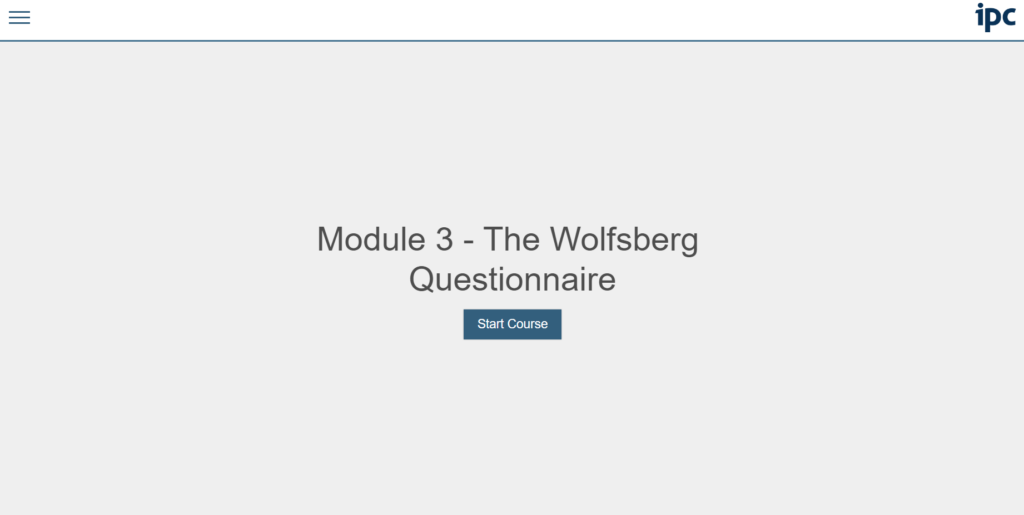 Module 4: In this module, we will wrap up the KYC topic by looking at how you can optimise the KYC process internally to be more efficient and faster when dealing with funders and other lenders.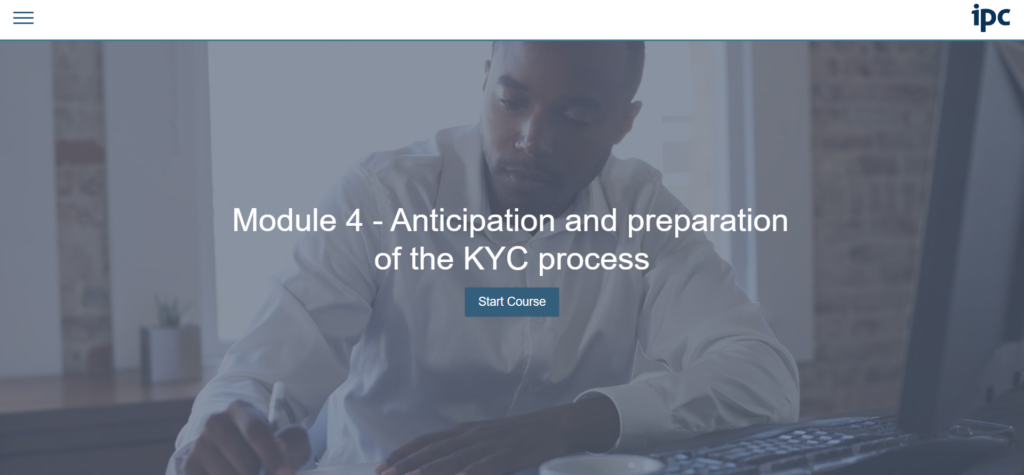 This course is suitable for Desktop, tablet and mobile use.